Email is a legendary tool that mankind has created in the age of technological development. And to this day, in the era of technology 4.0, Email still has no rival in sending and receiving messages in work and life. For businesses and companies, they always need a solution to manage accounts, archive mail, set up campaigns with Email. That's why Email Server was appeared, this is the most optimal solution for organizations that need to have absolute control over email data within the company and external partners. outside. In this article, the author wants to share with you more about what is Email Server? Advantages and disadvantages of renting Email Server.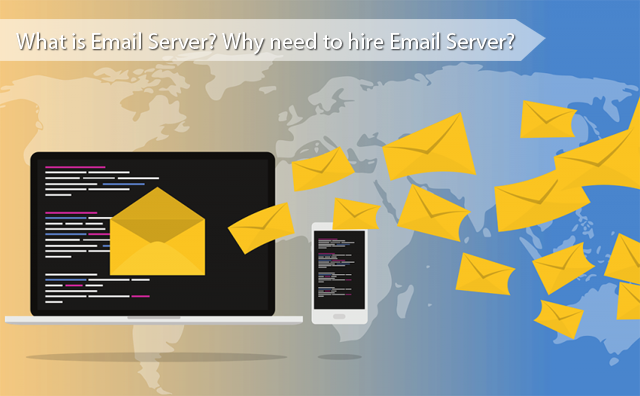 1. What is Email Server?
Email Server or Mail Server is an email server used to send and receive electronic mail (Email). As a professional email solution for internal correspondence, correspondence with customers and external partners needs to require stability, continuity with fast speed while ensuring data safety, ability High data recovery…
The Email Server is actually a physical server or a cloud server configured to turn into a machine to send and receive email. It also has all the same parameters as a normal Server such as Ram, CPU, storage capacity, etc. In addition, it also has other parameters related to Email factors such as Number of Email Accounts, Number of Emails. forwarder, Mail list, etc.
In addition, Email Server also has features that a free Email service for individuals cannot have such as: Employee e-mail management, integration with software such as Outlook, webmail platform, the ability to back up data and more specifically, it has its own IP to combat problems such as viruses, spam mail, blacklisted mail… that email share host services have to give up.
2. Why need to hire Email Server?
Through the factors presented above, you also clearly see the power of an Email Server for your work. Why do you need to rent an Email Server? Very simply, this service was born to provide solutions for large businesses and organizations that need the powerful tools and functions that renting Email Server brings. If you are an individual and like safety and security, you can still buy to use but consider your pocket because this is the most advanced service of email so the price will not be cheap.
The following is a summary of the advantages and features when renting an Email Server:
There is a separate, inviolable storage space.
High security thanks to SSL protocol.
Can customize parameters and functions for each User.
System administration interface (control panel) is simple and easy to use.
Check and manage email content of each employee.
Because of using private IP, it will prevent being blacklisted for no reason.
Anti spam mail, virus with extremely good efficiency.
Support Email Forwarder feature to set up Email Offline.
Email can be used on multiple platforms such as webmail, outlook, mobile…
3. Where to rent Cloud Server?
With Cloud Server powered by high-quality providers, you can install and build any software solution, including email solutions of course. With 10 years of experience in the field of data storage, especially the application of cloud computing technology. Forum Web is a place to introduce the best quality services at extremely competitive prices.
Renting Email Server is a best solution today for businesses. The necessary tasks for email work are only encapsulated in one service that any hosting service provider in all over the world. So equip yourself with an Email Server right away, don't be behind the times and don't lose your credibility while still using free Email services or Email share hosting.