Joined

Jul 7, 2016
Messages

37
Points

0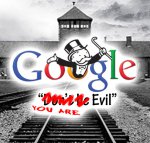 ​
In my 15 years of SEO career I saw and did a lot but now, even for a professional like me, I will change and go into a non digital Industry. The reason for that was an increasing impossibility of improving rankings for clients. About a year ago, I stepped while I analyzed rankings and metric of a clients page, on a metric which power seems to increase over the past few years. Its name is "Trust Flow" by Majestic which is very similar to "Domain Authority" by MOZ. I'm very sure that a big search engine has also such a kind of metric, which measures the trustworthiness of a website.
But who judges about the trustworthiness of a web-site?
Links which are come from other "trustworthy" sites and they will get their "trustworthiness" from other "trustworthy" sites and so on and so forth. Anyway, every trust score (measure in % by the way) was "build" sometime, somewhere from someone who thought "That website is good, so I give 80% of trust score". But what if your page was NOT the page who was judged so good? Maybe your company was not even formed or you not even born, or your website was ugly but with very valuable content for a specific niche which is hard to understand to externals. Anyway it doesn't matter YOU DON'T have the score like another one who was very big and successful in business at this time.
So the only way for you to get some trust flow, rankings, customer and money now (in spring 2017) is to get backlinks from "trustful" websites and the problem is solved right? Let's see …
I've been watching that EVERY website who is "trustworthier" than one of its link partners, lends (when a backlink is removed the trust score goes back) a small amount of its own trust flow to them. So the link partners are gaining trust, rankings, sales and money. On the other hand the "trustworthier" page is reducing its own "trust" which results in falling search engine rankings, sales and revenue. So it doesn't make any sense for a "trustworthy" site to link to a smaller, low traffic "untrustworthy" and "rouge" site.
Now you will ask yourself why big, all knowing and "trustworthy" websites even set links to other pages, they should fall like apples on the ground of certain search engines.
Well the only website who has nearly 100% of "trust" (slowly but surely its getting funny right) presented a small piece of HTML-code which is: rel='nofollow'
This small piece of code tells a search engine to NOT pass some of the "trust" of the "trustworthier" site to the smaller, low traffic, low sales, "untrustworthy" and "rouge" site. The result is that the "trust" and the best search engine positions are encapsulated on the side of the big, shiny, all knowing and "trustworthy" website, while the smaller "rogue" one will get NO trust, NO ranking, NO sales and NO revenue.
Is there any way around this?
Not directly, a smaller website is forced to pay a bigger website a certain amount of money, because the bigger site tends to lose their rankings and revenues caused by the backlink(s) they are building to a smaller "untrustworthy" pages.
They are some economical consequences which can proof your theory?
Not directly, but 8 of 10 start-ups fail within the first 18 months. 50-60% of them are failing caused by missing demand and if you imagine how far search engines and their content is influencing our lives, it is easy to find the devil.
May you noticed that this article is telling about "trustworthiness" all the time without even mentioning the content of a website. Yeah that's true, because when it comes to the metric called "trustworthiness" of a website, content of any kind like advices, reviews, offers, prices, inventions, even scientific knowledge or potential is worthless.
Does this represents the reality?
Well yeah their was a time between 1933-1945 may the biggest tragedy of mankind, but now it is main business model of the established digital technology industry of mankind.
Trust who/whatever you want, but we have a big "error" in the digital economical system of global scale! For me, I'm very proud to have been a part of an internet which was free, open and fair.