Joined

Jun 6, 2012
Messages

1,845
Points

0
First time, Google has opened the door to reveal rare images of the data center (data center).
Overview of Google data center in Doughlas County, Iowa (USA)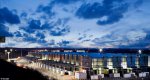 A complex maze with hundreds of thousands of servers, tens of thousands of kilometers of cable than you, and even the bicycle ... so engineers can move around in large data centers.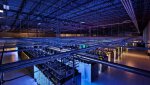 "Very few people have the inside of Google's data centers by reason only: the first priority is the security of the data inside it," Google said.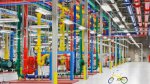 Google has eight data centers worldwide (six in the U.S., one in Finland, one in Belgium) and soon will build data center in Chile, Hong Kong, Singapore and Taiwan.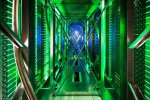 Some photos inside the Google data centers around the world: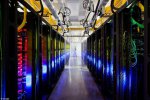 A Google server system in Council Bluffs, Iowa (USA), where the than 115.000m2 space for the server running the search service and YouTube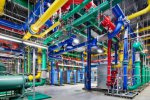 Center data in Doughla County, Georgia (USA) wide that Google employee bicycle must be equipped to move inside it
There are hundreds of fan cooling the servers at Google data center in Oklahoma
Radio room in Iowa, which contains the routers and switches enable data centers to communicate with each other
Even the pipeline also reflects Google logo! The colorful pipe is responsible for circulating the water inside and outside the Google data centers. Blue tube red pipe cold water supply and sending hot water cold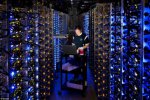 In Hamina, Finland, Google has renovated an old paper factory to make as close to the data center where the cooling water
Ienise Harwood, a Google engineer, learn a CPU overheating. For more than a decade, Google has developed a system of the world's most efficient server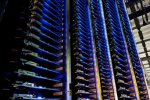 Google data center in Council Bluffs, Iowa (USA)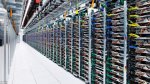 Each server chassis with four switches are connected by cables with different colors. The color of the rope is the same in all data centers so that engineers can easily replaced when the problem