Joined

Jun 6, 2012
Messages

1,845
Points

0
Some simple ways to attract attention on the social network. Language and article structure on Facebook related to the level of members with this work. Want to be compelling article, you should refer to the 6 simple suggestions below.
1. Ask a question
These questions should be directed to the needs of the viewer (they like?). Questions as specific as possible. If successful, the viewer will choose your question in numerous articles on the News Feed and start answering them. Whether simple or complex, the question must be really clear to your friends attention.
2. Provide a bit of information
When asking questions, be sure to add in some certain information. Status become more attractive when providing information of value to the viewer. However, remember not to reveal too much or too full of content mentioned in the article. Should respond enough to motivate your friends to search for more information (in the technical articles and commentary).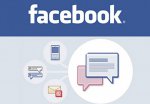 3. Provide a link (if available)
If this article are related to a topic in the path, make sure that you will attach it to the paper. Not every topic on Facebook with a link, but the best is that you do not forget to post if this is the case.
4. Positive
This is a good rule for all posts on Facebook. When friends read the content, they will feel inspired and motivated. Positive feelings will lead to a comfortable response from the viewer. But must also recognize the fact that the nature sad topic, poor coal after suffering (not often) ... are getting a lot of sharing and console offline.
5. Do not be too concerned about the word
It's good if you assert your opinion on the post. But excessive use of flowery words are not a good way to attract comment. Of course, if the maximum short article such as "Go see" the same path will not be strong enough to draw the reader into what you want to present.
6. Provide more photos
Pictures are always interesting and writing more receptive. Obviously, the addition of attractive image will form the focal points for the post. You can put a number of questions related directly to the photo or provide photos suggest many curious viewers.