Joined

Jun 6, 2012
Messages

1,846
Points

0
Step 1:
Go to amazon.com. Scroll down the page, click the "Sell on Amazon"

Step 2:
There are two types of accounts you can sell.
1. Sell on Stuff (Only items sold under 40 and no monthly fee)
2. Sell ​​on Professonally (Loss $ 39.99 / a month and are allowed to sell more than 40 items)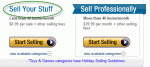 Step 3
You choose Sell on Stuff. Select the type you want to sell products and select the product name in the box beside. Click Start Selling

Step 4:
Amazon will list the same products. You select the products you want at your disposal. "Sell Your Here" >> Continue

Step 5:
Forms of products "New, Used, ..." and product line of your comment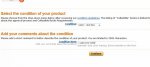 Step 6:
Select the price you want to and select the number of sales and form "Shipping" goods sent to customers. After completing these steps you'll jump to the Login to your account or you can create a new account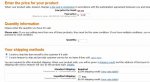 Hopefully it's useful for you.