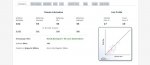 Hello!
I have a a great quality PR4 website that is 6 year old in the automotive niche that has a Moz rank of 26. Selling home page blog post or blogroll links for
a very low price of $8/90 DAYS.
BLOGROLL LINK:
Send us your blogroll link, with anchor text, and we'll get it posted on the site for 90 days.
ARTICLE:
Quality content only, at least 350 words and must pass copyscape. If you want me to write the post for you, it's an additional $5. Your link will be contextual, and I will link out to at least one authority site in your post as well. This website has very low outbound links right now, and they are 30% to authority sites such as .govs and wikipedia.
Link will remain on the site for 90 days.
First 3 Web masters sun members to order will have 10% discount!
Please message me if interested.