Joined

Dec 10, 2012
Messages

64
Points

0
Nowadays a lot of people have their own blog. In the Internet era of extreme growth, the usability of social networking makes promoting your blogs easier than ever. But in order to make your blog more attractive you also pay attention to the following three basic things.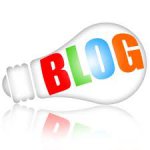 Create user-friendly interface with readers.
Before you create posts for your blog, you need to keep in mind to build the interface so that it can attract viewers. Interface needs to match the content with your blog. And the most important is designed for simplicity and harmony.
Posting Plan
Content is the biggest determining factor to keep your readers loyal to you. After you have a good interface for the blog, you need to design or write. Should write at least two posts a week with quality content. Blog is regularly updated with new articles will attract more readers to go back and be good to optimize for the search engines love blogs / websites Additional information regularly.
Post photos
There are many ways to post information on the blog. Information format typical blog is written. To avoid boring the reader, sometimes you should post pictures of yourself or other appropriate picture. Images can sometimes work out great information that written words can not describe, so you should utilize when necessary.
To create a blog is not difficult and does not take much time, but to build a blog that so many people who love you will have to spend a little effort, especially when blogging to make money. You put your status as readers, you can do what satisfies them as well as you want to be satisfied.