Joined

Nov 23, 2012
Messages

9
Points

0
It is critical that you understand the potential benefits that Facebook can have for your business as well as how much it can contribute to your continued success. Facebook has many advantages and before too long, you wont understand how you did without it before.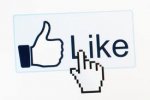 More website traffic
: Because of its extreme popularity, Facebook can drive a huge amount of traffic to your website. The more high-quality traffic you get, the better your chances of greater success for your business.
Better-quality online experiences for your online connections
: With Facebook behind you for support, more and more people will be attracted to your branding, your website, and your offerings.
When it comes to social media, of all of the tools that are available to you online, if you had to choose one particular social media site, Facebook is an excellent choice. Numerous people are choosing to "like" Facebook Fan pages. This is generating a great deal of website traffic and holds a great deal of value.
Activity Feed
Facebook's Activity Feed appears on many different websites and it lets publishers show you how your online connections have interacted with Facebook in the past. It is an excellent way to bring a level of comfort instantaneously to your website.
The Facebook Comments feature
The Facebook Comments feature is a relatively new feature but already has a connection to numerous blogs and websites on a universal level. Facebook is reconfiguring the way that people comment and minimize the volume of spam that appears as well as increasing website traffic. It is possible to leave comments on business pages as well as 3rd-party sites, which increases the potential to get your word out in an even easier and broader manner. The comments, in many cases, are extremely useful, informative, and educational.
Using the "Send" button
This feature is quite new and the feature allows a different way to give recommendations to your "friends." This can easily be applied to business when it comes to encouraging people to recommend products and/or services to other online connections. This is a powerful tool and it can do a great deal to help business owners become even more successful.
A solid foundation
Facebook has an extremely solid foundation and new technologies are being introduced at a very rapid pace. It is extremely important for you to take advantage of whatever you feel will help your business to prosper.
Facebook Video
Facebook Video shares videos on an international level and it promises to give a lot of competition to some of the other sites, such as YouTube, for example. The tool allows you to embed your videos from any page that you wish. You will be seeing more and more Facebook videos as time goes by.