Joined

Jun 6, 2012
Messages

1,845
Points

0
Want to share your pictures and photos with others? The Internet is a great place to do so. There are a number of free services that allow you to upload and share your photos on the Internet. Some of these free services are even rewarding you for uploading photos.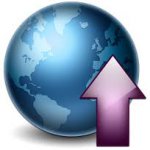 Flixya is one of the good examples that allow users to upload photos and earn money with AdSense. You can upload your favorite pictures to share with the community of Flixya. In each of your photo pages, you are allowed to place your Google Adsense ads to earn advertising revenue. You'll get 100% of the AdSense revenue. Just register a free account in Flixya and you'll become part of the community which can upload photos and earn.
Another popular site is Break.com. It is actually a video sharing site but the site also allows photo upload. Break doesnt offer advertising revenue to members who upload photos. Instead they will choose the impressive photos of members and feature them in their picture gallery. Members who got their photo featured on Break gallery will be paid $50 per feature. Break doesnt seem to look for the best quality of photos to feature on their picture gallery. They are more interested on photos that are funny, amazing or interesting. If you have these photos, you can upload them to Break.com for possible featuring on the gallery.
The micro stock photo sites also are good places to make money with photos. Micro stock sites arent actually photo sharing communities. They are photo marketplaces that sell stock images on the Internet. They have a lot of customers that demand pictures and photos. You can join these stock photo sites to sell your pictures and photos. By uploading your photos into the database of the micro stock sites, your photos will be seen by the customers. If any customer decides to download your photo, you'll earn a fee. For each download of your photo by the customers, you'll make anywhere between $0.20 and $0.50. Each of your photos can be downloaded many times and you'll get paid for each download. Here are some good stock photo sites that you can join to sell your photos.