Joined

Jun 6, 2012
Messages

1,844
Points

0
Many people become interested on paid survey when they first heard about it. It is something that most people can do. It wouldnt consume a lot of time. A paid survey usually can be done within 30 minutes.
Paid survey generally is a set of questions about a product or service where the survey participants will answer all the questions to have the survey completed and get paid. The participants need not to write their own answers. Each of the questions in the online survey will have 4 to 5 answers pre-set. The participants will only need to pick an answer that they feel most appropriate for each question.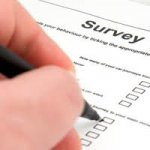 How to participate in paid survey?
There are over 400 market research companies and survey panels conducting survey online. Every time when these research companies have prepared a paid survey, they will inform their list of members via email. The members will then open the email and click on the link to the online survey pages to complete the survey.
To receive and participate in online paid survey, you need to first become a member of a market research company. You can join as a member of the research company by filling out an online registration form in the website of the company. New member registration in most of the market research company websites is usually free and opening to everyone.
How many market research companies should you join?
The general idea of making the most out of paid survey is to join as many market research companies as possible. Since a paid survey usually offers only $2 to $5 to the participants, if you want to earn a nice amount of extra cash every month, you must receive and complete quite a number of paid surveys. So by becoming a member of many research companies, you can potentially get a lot of survey emails every month and earn a nice extra monthly income constantly.
Where to find the websites of those market research companies?
There are a number of services that provide a list of the market research companies where you can visit the website of each research companies and sign up to become a member. These services often charge between $20 and $50 to people who want to get access to their list. But the good news is that you dont have to pay to any of these services to get access to the list of market research website urls.
There are information websites that provide the lists of market research companies free of charge. Getpaidsurveys.com is one of them that provides this free service. The site compiled a list of top 10 market research companies and lists of other research companies. The top 10 companies were ranked based on users' votes and reviews. They are the companies that offer out most paid survey opportunities. So make sure you join the top 10.
Another site that provides free list of market research companies is
http://www.yellowsurveys.com
.
Make a living with paid survey, is it possible?
Completing paid survey isnt really a way that you can make thousands of dollars. You shouldnt count on it for a living. But if you are looking for earning some extra bucks, then paid survey is an opportunity you can consider.
Do you have to sit in front of your computer whole day to wait for the survey to come?
No you dont. Most paid surveys will open for at least 36 hours. So you can just take about half to an hour daily to check your mail to see if any survey has sent to you. If you receive a survey email, you can go ahead and open the email to complete the paid survey.
Conclusion
Paid survey is certainly a legitimate opportunity that you can participate but it can only be a source of your part-time income. How much you'll earn each month will depend on how many online surveys you are getting in that month. Sometimes if you are lucky you might get some free electronic products upon completing surveys.
What you have to make sure is that your profile in each paid survey websites should be updated. This will maximize your chances of getting surveys. And remember, take some time daily to check your inbox to see if there is any new survey arrived.