Joined

Jun 6, 2012
Messages

1,845
Points

0
With a well-designed logo, potential clients can immediately see your company will give them what. Logo is presenting the image of your company. For example, the word M yellow gate McDonald's, or boomerang shape of the Nike logo is two very distinct impression shows the company.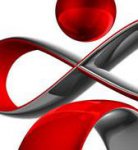 In general, there are three types of logo. The first is the logo text. For example, the IBM logo, Microsoft and Sony use the fonts are written stylized look very impressive. The second is the logo using images to introduce the company's business, such as a painting company specializing in the use of the image of a broom on its logo. And finally, the abstract graphic logo, example boomerang Nike logo. According to many experts in the field of marketing, this logo is only meaningful when the company can convey the message of the company to the customers through the association which it comes. However, the construction of the mental bridge that expensive in terms of both time and money. Nike logo boomerang have little meaning beyond what has been created over the years by the marketing efforts to promote has conveyed this logo into a "markers" for a sporty style.
With developing companies, the creation of such associations is not easy, so they usually choose the logo design illustrating the operation of the company.
Start
Before sketching, first articulate the message you want to convey through your logo. Try writing a sentence image and slogan of your company to help focus efforts. Stay true to this slogan when you design logos.
But that may not be enough to get you started. Here are a few notes to help you create an appropriate logo for the company.
Look at the logos of other companies in the same field with your company. Competitive companies use the monolithic image, moderate, or blocks and colorful graphics? Think about whether you want your logo to other how their logo.
Focus on your message.
Decide what you want to introduce my company. What makes it unique compared to other competing firms? The nature of the object that you are aiming for? These factors play an important role during the design or redesign.
Make it beautiful and practical.
Your logo should be used on your business cards as well as on a truck. A good logo should be able to zoom in, zoom out, easy to reproduce, memorable and distinctive. Icons are better than photographs, which may not be clear if enlarged or reduced significantly. And also to ensure that the logo can be reproduced in black and white to be able to send a fax, or use effectively as in color.
The name of your company logo design will affect.
If your company name is "
webmaster forum
, "you will want to use a serif font to accent on the letters (especially if your company name is composed of the letters stands for). With a company called "Lightning Bolt Printing" logo might feature some creative implementation of a lightning bolt.
Use your logo to show your company's key benefit.
The best logos created a direct message with a picture or illustration, not words. For example, the logo of "Lightning Bolt Printing" may need to transfer the benefits in terms of business as "super-fast, guaranteed". Pictures of lightning can suggest speed and assurance.
Do not use clip art.
Although very appealing, but the templates can be copied easily. Original product not only creates an impressive statement about your company, but also for your company distinct from other companies.
Avoid styles trendy.

If you're redesigning your old logo, you may be confusing for the customer, or worse, make logo changes slowly, the time may be up to a year. However, do not change the logo several times. Ideally, you should choose a logo can survive for 10 to 20 years, or maybe longer. That is the standard of a good logo.
Colors
One thing you should consider is the color for the logo on different materials can be very expensive. Your five-color logo is great, but will no longer attractive when you take into account the cost of printing on paper. It also does not work on that allows only one or two colors. Try not to exceed three colors unless you really need.
Your logo can appear on signs, advertising materials, transportation and packaging ... You will notice that some of them are limited in color. You look at your logo in one-, two-and three-color.
Rent designer
While you think of the idea of ​​your logo is an important step in creating an image for your company, you try to generate a logo a complete way would be a mistake. The best way is to hire a professional design company. However, it is important to know that there are thousands of freelance designers can get a much lower price. Companies with limited budgets should study carefully in order to find a suitable design.
But do not hire someone just because of low prices. Look for a designer familiar with your area. If the price is still too high, "remember that a good logo can survive for 10 years. If you consider that the amortization of the cost over a period of 10 years, the price does not seem bad. "
Use and keep your logo
When you create a logo through which consumers see the business of your company, do not forget to register for establishing rights for it to avoid the other companies use.
Once your logo is protected by the State, you can use this logo in advertising, on the type of transaction documents, the product .... to create the image of your company. However, you also need to know that the logo is just a building in the initial stage of the development of your company's brand.