Joined

Sep 26, 2012
Messages

14
Points

0
Quality website is the website meets the following three conditions:
1. Compelling content, full, with the intention of designing website
2. Sorted, reasonable layout, enabling the reader to easily navigate the website.
3. Beautiful form, in accordance with the subject content.
To do so difficult? It is not difficult if you have clearly identified goals and to work in partnership with a professional company in the design and development of e-commerce tools. We will analyze in detail each point:
Content:
First you need to specify the object of the website. Could be the potential clients, be it the company's existing partners, foreign investors. They understand the language, what information do they care about most. "Knowing that the one hundred battles is not lost." Another very important point is that the content must be updated regularly. A very common mistake of the website in Vietnam is that people do it to bring up the network, then the website went into oblivion. One such website does not bring anything to the enterprise, even counterproductive.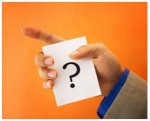 The reason?
+ First, because we do not have the sense to update the information regularly.
+ Monday by the website designed according to outdated technology, requires a certain level when you want to change the content.
-> Solution: ask your website designer provides a convenient tool to be able to change the information content yourself, even the layout and form of the website. If they do not do this, or asking too much, you can contact touch with webse7en.com, we are ready to help you.
About structures:
- Perhaps this is the most important and the most difficult for enterprises, our views of beauty are often not the same. Much as you are beautiful, others are considered to be fancy, you can see simple, others are trivial.
-> Solution: to trust communication for artists, professional stylists. If you boldly put their egos aside and provide the necessary information about the company, its products and services for artists, you will have a beautiful and professional website. This is the basic difference between a great company and website a small company. A professional painter knows how to make your website just beautiful, small and medium-sized, compact, user not to have to wait long to download information.
Layout:
- The e-commerce expert of international trade organizations ITC has given us a very valuable advice: "Just how do people see just click not exceed 3 times to find the information you need to find" . If you have been shopping in the supermarket is very easy to see this problem. In a good supermarket system clear directions, you know where everything you need is in, plus you can "quick search" by asking waiters. Another inferior supermarkets, walk around all day to find out. With the website, too.
If achieving three objectives, we can say you have built a quality website. Of course things do not just stop there, we will address the technical aspects of interest.
So how to get a real website with high quality and effective for enterprises?
The question is not simple to answer this question, let's make a comparison: online sales website design and corporate website design, cheap website design and website design requirements.
- By comparison, we can draw the steps to design an effective website as follows:
Step 1
: Determine exactly what we need. That is the first step.
Step 2
: Next is to look for the "web designers", "
webmasters
" can afford to follow your requirements, as well as to estimate how much investment is needed for the "construction up "the future. You have to find people who have the ability to make your ideas and sign the contract, which is the second step.
Step 3
: Working with designers, website development. Please provide full information at the request of the "architects", more information, more images and more opportunities to find unique creative ideas. You can be pretty hard at this stage, but there is no other way. You are most clearly understand your business.
Step 4
: Your work has been completed, you need to put it on the network, also known as Hosting and conduct ad, introduced. Like after the opening of a store, no ads, referrals will not have to trading, buying and selling. At least then you'll have to register the name and address of the "shop" in the "lookup window", the "catalog" of products and services. In the Internet world is called search engines such as Yahoo, Google, Altavista and so on. This is a very important stage and can not be ignored. If you do not do this well, the whole effort of the previous three phases can say is wasted.
Step 5
: The above work is done, come here, we can say the role of the "builder" has ended. Your Website is developed or not, have to keep it or not is up to you. If you stay up to date and renewal information, offer promotional campaign, with unique marketing methods, your website will be effective. This is the most exciting and stability.
Step 6
: Be prepared for changes in the future, information technology developing rapidly, what's impossible when you are designing a website, a few months or a few years later became a reality. Do not be satisfied with what was there.