Joined

Sep 10, 2012
Messages

101
Points

0
Along with the development of the Internet, the role of the Web becoming more and more important in the marketing activities. Existing customers and potential customers will find the website for more information about the business. Customers looking for information on products and services, as well as other information about the business.
*To build a successful website, the first step is to clearly define the goals for the website and ensure that these goals are realistic. Many people thought that if you build a website, customers will in droves to find them. That's not a realistic goal. It is classified into four main categories sites:
1 - Taking transaction
This is the kind of site that the most desirable retail sales because it has the ability to carry. Operating a virtual store like a real store operator fin: this is a work "full time" you need to spend time and money to bring customers to your site. You must also learn how to display and sell their goods online as in real stores.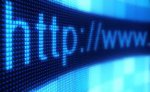 2 - Taking promotions
This website is available in certain sectors such as tourism, where tourists may be willing to spend a lot of time choose to find a charming hotel where they are headed. The website promotion is also suitable for businesses that want to provide a unique item or service hard to find. If you are hoping to find new customers with promotional sites to ask: "Will people really take the time to find a site like her or not?".
3 - Taking into account the information
One of the best benefits of the site is to provide information about your business to potential customers and potential professional, you can know a little more about business in the real world. For example, you find a number of graphic design professionals referred by your friends, then you check the website design specialists are introduced. Sites are often quite detailed or broad range of information, but may include only basic information, but enough information to enable customers to learn and gives them more confidence now no website.
4 - Build relationships
Web page can be a good means to build good relationships with existing customers. You can post special offers that provide information on topics related to your services and give a list of frequently asked questions. If you have any technical ability, you can add the sample to your customer contact, order tracking or observe activity cycle.
Once the decision to use their site to do what you should keep in mind that not only costs the initial website design and development, but also the ongoing maintenance costs more. If your site requires frequent updates and changes, it should be designed in a way makes it easy to provide new information.
General, a good message for you, that is:
Do not spend money on the establishment of the site if you do not have "seniority" business. Almost all newly established company that first of all they have to adjust their products or services when the with the requirements of the market.