Joined

Jun 6, 2012
Messages

1,873
Points

0
As we all know that in the world of the Internet has thousands of sites. If your site in online business industry then you will have very more competitors. Of course, customers will have plenty of options. So, making a good website is a critical factor to success in marketing and online business.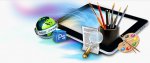 1. Sites loading pages slowly
That is, your website loads slowly. Users have to spend more time to wait for your website to display completely. Of course, the time display of the site depends on several factors, such as the ability of a web server, the speed of the Internet, images on site..etc. However, various factors affected to website loading.
The page size should not exceed 60 KB page size. The pictures you used, are too large or opening songs on your site.(viewers on your web have to spend time to download music. Of course, the music files are files that are larger than 60 KB, anyway), using flash file. This is something that should be avoided.
2. No navigation
Don't have a navigation on webpages thus users will navigate other pages or do it difficultly.
A good website should have the navigation on every page. Because at present we know very well that over 80% of users known to our site from search engine, which of course we can not determine that the search engine displays any users to see if the search engine results on duty. No navigation, Users may make foolproof that your website has a page displays only a single page.
Navigation display should show the same position. If we change the position may cause user confusion.
3. Using more colorful
Many people have never seen a site where the background color is very bright colors such as orange, yellow, and then use the same letters in bright colors like blue, making it extremely difficult to read the content on other Web pages. Although it makes the site look beautiful. It should use white background and black text is the most widely used.
4. Web page content
Most users never read the contents of the site seriously. Or intended to be read as we want. So we should make our content easier to read, as adding space between words, lines.
5. Font size and type of font
Sometimes the letters are too small or too large depending on the settings of your browser, it will be difficult to read the contents of the site.
Our advice is use CSS to control the display font. To make our website look good and easier to read
6. Spacing, line spacing and kerning of letters
We can use the CSS to control font and line spacing. It's making our website look better.
7. Putting music on website and users can not close it.
If you have a need to put music on your website. To attract customers may You must be sure to make buttons for closing it. The user can close it easily. And see it clearly. Otherwise, it may result in the music you put to make users feel nervous.
8. The page too long
Content should not too long on the course website. It also makes it slow to display web page. splitting content in more pages/steps are better.
9. The wrong link
Links are a very important part of your site. It will lead us to the other parts of the site. We should make clear that there is a link in itself. And if not, do not change the color of the link.
10. Currently under construction
This term should not be given with your web page is great. It also allows users disappointed to have to wait in between the previous update. Also makes sense that your site is not staph. Not standard.
11. Did not check the site before
Website monitoring is very important. Because the display in the browser to display a Web page when we may not like it, so we should check the webpage every page. If so, use a browser to verify.
12. Never updated website
Should update site regularly, it allows the user confidence. This site also has an attendant. The content has been updated. It also affects the search engine rankings as well.
13. Many clicks to get information
Sure that users only do no more than 3 clicks to access information that they want. keep less clicks on your website for users if possible.
14. No address or contact.
Business websites need desperately to be a part of us, contact information, company address, phone, email, what visitors or customers can contact us when they need.
15. The ads are too much
Advertising is the main revenue of some sites. But we put too many ads will affect the content of your website. It will confuse users. Ads need to be well organized on webpage.
16. Picture Size
More people forget optimize images before publishing them online. Make sure that you select "save for webs" to make smaller size for each picture.
17. This site works best in the size 1024 x 768
Sizing the browser display or a display is not as strongly. Because we have several screen sizes ranging from 14 inches to over 21 inches both wide screen and normal display sizing should not be done.
We should make our site display properly each and every screen size even mobile devices.
18. Did not put a price
Don't put a price on the sales site, It's a mistake.
Make your information or price clearly, your customers will trust what you providing.
As said, that's something that should not have on our site. Of course it depends on type of your website and industries you are in.
Hope it's useful to your web design experience. :victory: